HFB301001 is a potential best-in-class OX40 agonist antibody for the treatment of DIS® defined solid tumors
CAMBRIDGE, MA., HONG KONG, HANGZHOU, SHANGHAI, and PARIS – Jan 10, 2022 – HiFiBiO Therapeutics, a multinational clinical-stage biotherapeutics company, today announced that the U.S. Food and Drug Administration (FDA) has cleared the company's Investigational New Drug (IND) application for HFB301001. HFB301001 is a second-generation, potential best-in-class fully human IgG1 OX40 agonistic antibody with an optimized pharmacological profile.
"The FDA's clearance of our IND for HFB301001 further strengthens our position as a clinical stage therapeutics company," said co-founder and CEO of HiFiBiO Therapeutics, Liang Schweizer, Ph.D. "I am excited to demonstrate that our single cell-powered DIS® platform can potentially overcome the challenges of well-known targets like OX40, in addition to discovering novel drugs for new targets like TNFR2."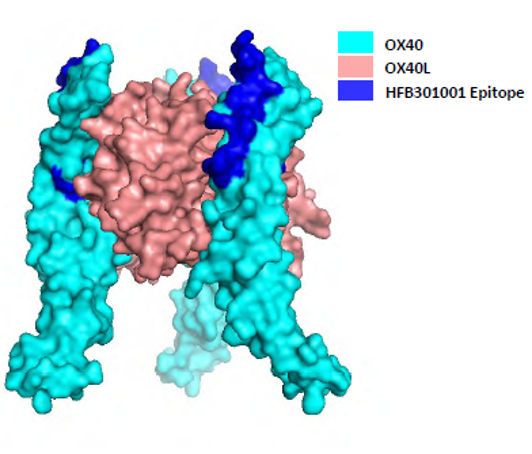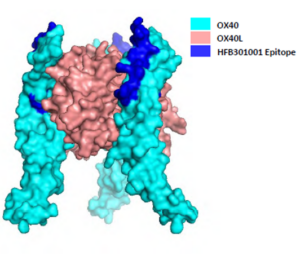 "We were excited to find that unlike first generation anti-OX40 antibodies, the agonistic activity of HFB301001 is further enhanced in the presence of the endogenous ligand OX40L" shared Francisco Adrián, Ph.D., CSO of HiFiBiO Therapeutics. "HFB301001's unique binding epitope minimizes OX40 receptor downregulation and demonstrates stronger anti-tumor activity than a benchmark antibody in a human OX40 knock-in mouse tumor model."
"The planned Phase I clinical study will consist of a dose escalation followed by expansion cohorts in selected solid tumors identified through our DIS® platform," said Luigi Manenti, M.D., CMO of HiFiBiO Therapeutics. "The comprehensive single-cell biomarker approach using our DIS® platform can significantly strengthen the HFB301001 clinical development plan. We hope to use these innovative biomarkers to select patients who may benefit the most from HFB301001 treatment."
About HiFiBiO Therapeutics
HiFiBiO Therapeutics is a clinical stage biotech company advancing a robust pipeline targeting both the innate and adaptive immunity to treat cancer and autoimmune disease. Our proprietary and versatile DIS® single-cell platform enables the rapid discovery of novel antibody therapeutics with predictive biomarkers through our internal development programs and strategic collaborations. Our passionate team across three continents embraces a fast-paced and engaging work environment to bring transformative medicines to patients. www.hifibio.com
HiFiBiO® and DIS® are trademarks of HiFiBiO and its affiliates.