Victa Biotherapeutics is a new open-innovation joint venture designed to further validate Dr. Sukhatme's pioneering immuno-oncology research in precision medicine applications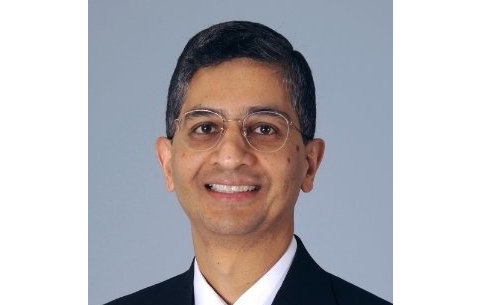 CAMBRIDGE, Mass. – Dec. 10, 2018 – HiFiBiO Therapeutics, a world leader in the discovery of therapeutic antibodies through single-cell screening and analysis, today announced the formation of Victa Biotherapeutics, a joint venture with Vikas P. Sukhatme, MD, Robert W. Woodruff Professor of Medicine and Dean of Emory University School of Medicine. The new open-innovation collaboration will look to expand on the immuno-oncology research pioneered by Dr. Sukhatme during his time at Beth Israel Deaconess Medical Center (BIDMC) and ultimately help accelerate the development of breakthrough standalone or complementary therapies for various cancers. Specific financial terms of the transaction were not disclosed.
The new joint venture aims to validate surface molecules on myeloid-derived suppressor cells (MDSCs) that were previously discovered by Dr. Sukhatme and his team at BIDMC. Dr. Sukhatme brings his deep understanding of the targets and mechanisms of action and strong expertise about the connection between MDSCs and relevant cancer patients. HiFiBiO Therapeutics will use its biological expertise, unprecedented drug discovery engine, in-depth knowledge of pharmacology, and single-cell-based translational research capabilities to identify a repertoire of first-in-class antibody drugs for various forms of cancer. Victa Biotherapeutics has secured the option to exclusively license the intellectual property from BIDMC related to the target(s) of interest demonstrating significant clinical implications.
"This joint venture with HiFiBiO Therapeutics enables us to continue the important immuno-oncology research that we conducted for many years at BIDMC," said Dr. Sukhatme. "Victa can now leverage HiFiBiO Therapeutics' state-of-the-art drug discovery and translational research engine to screen and interrogate our MDSC drug targets so that we can accelerate the development of more effective biotherapeutics and increase our probability of success."
"Vikas is a world-renowned physician-scientist and a true visionary for developing new approaches to treat advanced cancer," said Liang Schweizer, PhD, President and CEO of HiFiBiO Therapeutics. "This new joint venture and licensing agreement is another high-impact initiative to demonstrate HiFiBiO Therapeutics' expertise with immune modulation antibody therapies and to deepen our strong commitment to these open-innovation collaborations that are designed to transform treatment for complex diseases and diverse tumor types. Together, we will provide a unique single-cell translational approach to targeting the proper patient populations for many precision medicine applications."
About HiFiBiO Therapeutics
HiFiBiO Therapeutics is an emerging multinational biotherapeutics company mobilizing the human immune system to combat disease. The company integrates deep-rooted biological expertise with its comprehensive single-cell profiling technologies to discover and accelerate a pipeline of antibody drugs to treat cancer and autoimmune disorders. In addition, HiFiBiO Therapeutics aspires to address unmet medical needs around the world through open-innovation partnerships with industry and academia. The company features a strong global footprint with cutting-edge laboratories on three continents in Cambridge, Mass., Paris, France, and Shanghai, China. For more information, please visit www.hifibio.com.