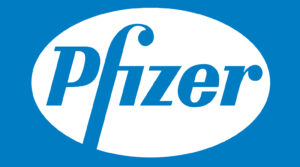 CAMBRIDGE, MA AND PARIS, FRANCE, August 13, 2015, 2015 – HiFiBiO SAS announced today the company has achieved a milestone in its research collaboration with Pfizer Inc., triggering a milestone payment to HiFiBiO.
The focus of the collaboration, originally signed in 2014, is the development and validation of HiFiBiO's proprietary, high throughput antibody discovery platform for deep mining of immune repertoires. The platform uses single cell-based screening of entire antibody-secreting B cell populations along with bar coded next generation sequencing and rapid DNA synthesis to identify multiple leads and enable the development of potential optimized antibody candidates.
"Achievement of the milestone is an important step toward establishing the HiFiBiO platform for the discovery of novel, differentiated antibody therapeutics across a broad class of therapeutically important targets," said Fred Dom, HiFiBiO's CEO.  "The agreement is part of our strategy to establish collaborations with pharmaceutical companies to apply our platform to potentially discover and develop the next generation of antibody therapeutics."
"The emergence of antibodies as a major therapeutic class has created a need for improved screening approaches using antigen specific B-cells," said Will Somers, Ph.D., Vice President of Pfizer Global Biotherapeutic Technology. "Our collaborative relationship with HiFiBiO has accelerated the development and potential application of this particular antibody drug discovery approach."
---
Cambridge, Massachusetts, USA and Paris, France, August 13, 2015 – HiFiBiO SAS a annoncé aujourd'hui la réussite d'un jalon décisif dans sa collaboration sur la recherche d'anticorps avec Pfizer Inc. Ce succès est récompensé financièrement.
Cette collaboration, signée en 2014, vise à développer et valider la plateforme à haute sensibilité et à haut débit de découverte et de criblage d'un répertoire d'anticorps. Cette plateforme combine le criblage d'une population entière de cellules B sécrétrices d'anticorps à l'échelle de la cellule unique avec des approches d'étiquetage et de séquençage d'ADN de nouvelle génération. Elle permet in fine de synthétiser rapidement la séquence des anticorps. Cette technologie permet ainsi d'identifier de nombreux candidats puis de les optimiser pour les rendre thérapeutiquement plus efficaces.
« La réussite d'un jalon est une étape cruciale pour assoir la technologie développée par HiFiBiO pour la découverte d'anticorps thérapeutiques uniques quelque soit les cibles thérapeutiques possibles », explique Fred Dom, le PDG d'HiFiBiO. « Cette accord fait partie intégrante de notre stratégie visant à établir des collaborations avec des sociétés pharmaceutiques et permet d'utiliser notre plateforme pour potentiellement découvrir et développer les futurs anticorps thérapeutiques de demain. »
« L'émergence des anticorps comme la nouvelle classe de médicaments a crée un besoin pour améliorer les méthodes de criblages de cellules B exprimant des anticorps spécifiques d'un antigène donné », explique Will Somers, Ph.D., Vice Président de Pfizer Global Biotherapeutic Technology. « Notre collaboration avec HiFiBiO a accéléré le développement et les champs d'applications de cette nouvelle approche de découverte d'anticorps thérapeutiques.