Presenters: Francisco Adrian, PhD, Senior Vice President, Head of Research and Shuo Wei, PhD, Project Leader, Principal Scientist, Disease Biology
HFB200301 is an anti-TNFR2 monoclonal antibody being developed as a potential first-in-class therapeutic for the treatment of biomarker-selected patients with advanced cancer.
More information about these and other programs in the HiFiBiO Therapeutics pipeline is available at http://hifibio.com/pipeline/.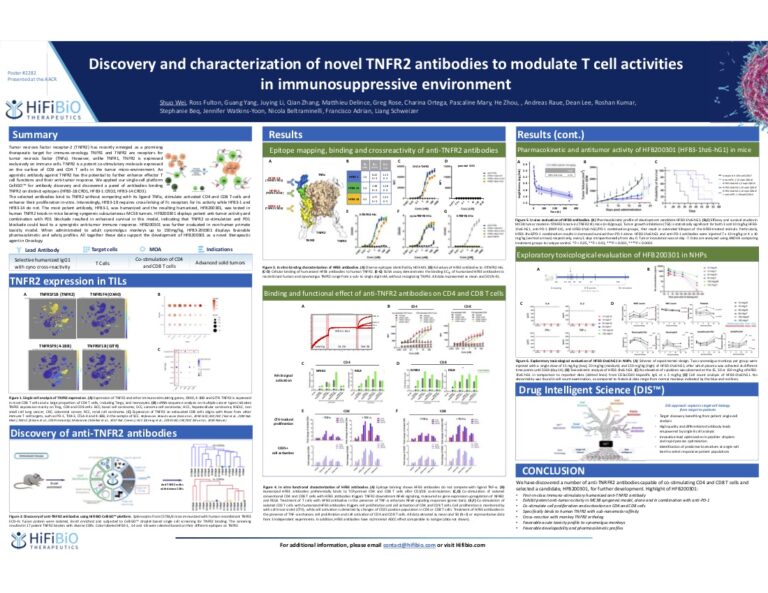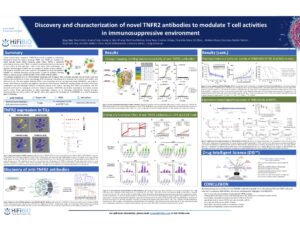 About HiFiBiO Therapeutics
HiFiBiO Therapeutics is transforming the field of immunotherapy by combining proprietary single-cell profiling technologies with advanced data intelligence and deep knowledge of immune system biology. This approach enables the development of novel antibody therapies that are paired with biomarkers to predict patient response. HiFiBiO Therapeutics is working actively to address unmet medical needs around the world through its own innovative pipeline programs and open-innovation partnerships with world-renowned industry and academic researchers. The company's strong global footprint features cutting-edge laboratories on three continents, in Cambridge, Mass., Paris, Shanghai and Hong Kong. To learn more, please visit www.hifibio.com.
HiFiBiO® and DIS® are trademarks of HiFiBiO and its affiliates.