About
HiFiBiO Therapeutics is an emerging clinical stage multinational company mobilizing the human immune system to treat cancer and autoimmune disease.
Our Vision
Pioneering curative immunotherapies for each and every patient
Our Mission
Unlocking the curative powers of the immune system with innovative biotherapeutics
Our Strategy
HiFiBiO Therapeutics is harnessing its cutting-edge single cell technologies and an open innovation partnership model to develop a sustainable pipeline of innovative immunotherapies
Leadership Team
Co-founder, Chairman, Chief Executive Officer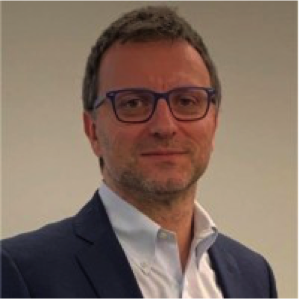 Lynn Bodarky
SVP, Global Head of Business Development and Alliance Management
John Pallante
Vice President, Global Head of Clinical Operations
Vice President, Global Head of Translational Medicine
Vice President, Global Head of Research
Executive Director, Global Head of CMC
Rachel Yao
Financial Controller
Senior Director, Global Head of Portfolio and Platform Strategy
Senior Director of Staff and Strategy
Senior Director, US External Innovation
Sami Ellouze
Director, France General Manager
Scientific Advisory Board
Michael Croft, PhD
Director of Scientific Affairs, Professor and Head of the Division of Immune Regulation at La Jolla Institute for Immunology                                                      
Leslie Kean, MD, PhD
Director of the Stem Cell Transplantation Program and Physician at Dana-Farber/Boston Children's Cancer Center and Blood Disorders Center
Aurélien Marabelle, MD, PhD
Senior Medical Oncologist in the Drug Development Department and the Clinical Director of the Cancer Immunotherapy Program at Gustave Roussy
Vikas P. Sukhatme, MD, ScD
Dean of the Emory School of Medicine, Chief Academic Officer of Emory Healthcare and Woodruff Professor at the Emory School of Medicine
Sebastian Amigorena, PhD
Director of the INSERM Immunity and Cancer Lab, and head of the Immunology and Immunotherapy department at Institut Curie.
Scientific Founders
Andrew Griffiths, PhD
Professor of Biochemistry at École Supérieure de Chimie Industrielles de Paris (ESPCI) in Paris
David Weitz, PhD
Mallinckrodt Professor of Physics & Applied Physics and professor of Systems Biology at Harvard University
Bradley Bernstein, MD, PhD
Professor of Pathology at the Massachusetts General Hospital and Harvard Medical School
Jérôme Bibette, PhD
Professor of soft matter physics at École Supérieure de Chimie Industrielles de Paris (ESPCI)
Robert Nicol, PhD
Director of the Technology Labs at the Broad Institute of MIT and Harvard
Our Investors
We are funded by leading early-stage venture capital firms focused on transforming patient care
Open-Innovation Partnerships
We continue to establish strategic partnerships with leading pharmaceutical and biotechnology companies, as well as academic institutions to help allocate resources more efficiently, expand DIS™ applications and accelerate pipeline commercialization. All our collaborations are architected for speed and driven by our scientific strategy.